Teams and Walkers
Select A Team:
Top Teams
Kappa Psi - Zeta Mu
Sample Event


Join us on sample date
Do you want to host a picnic, share your birthday, or participate in a race to support EGPAF? Let us help you get started! Our work is made possible by individuals like you. You can help continue the fight against pediatric HIV/AIDS by organizing any type of event and fundraising for EGPAF.
Get creative, choose a word, and _______ (Bake, Climb, Run) until no child has AIDS!
Here are some resources to help you host a successful awareness and fundraising event:
*EGPAF logos for every occasion (download here)

*WHY EGPAF's work & your support matters (download here)
Elizabeth Glaser's story (read here)

Fact Sheets:
- How does EGPAF work? (download here)
- EGPAF country fact sheets (download here)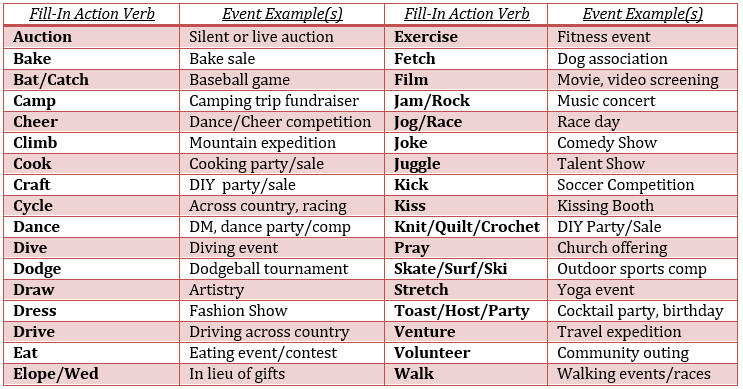 UPDATED Event Toolkit coming soon!