Teams and Walkers
Select A Team:
Sample Event


Join us on sample date
Let us help you get started with your event! Our work is made possible by individuals like you. You can help continue the fight against pediatric HIV/AIDS by organizing any type of event and fundraising for EGPAF.
Get creative, choose a word, and _______ (Bake, Climb, Run) until no child has AIDS!
Here are some resources to help you host a successful awareness and fundraising event:
*EGPAF logos for every occasion (download here)

*WHY EGPAF's work & your support matters (download here)
Elizabeth Glaser's story (read here)

Fact Sheets:
- How does EGPAF work? (download here)
- EGPAF country fact sheets (download here)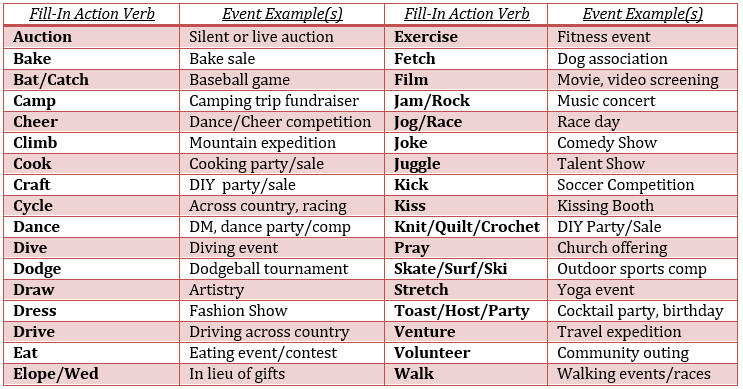 UPDATED Event Toolkit coming soon!